A Little Delicacy by Sophia Webster
It's no news that Sophia Webster is my number one favourite shoe designer. I think there is no woman on earth who wouldn't like at least one of her shoes. Her website is a least as cheerful and playful as her models. This year, I wanted at least two pairs for myself by all means. I ordered the first one from Net-a-porter a few months ago, at full price. Since then there hasn't been a pair on sale neither there or anywhere else. This happy-go-lucky summer marvel enchanted me with its sparkling colours at first sight.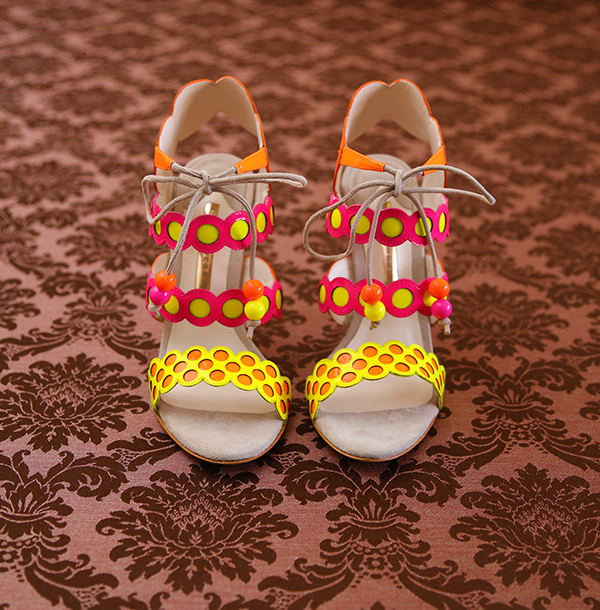 I own a few pairs of designer shoes, and up until now I have thought the one designed by Nicholas Kirkwood is the most comfortable one, but I discovered that Sophia Webster managed to outdo her master. It is made of very soft leather and the heels aren't too high either, which makes it the most comfortable wear.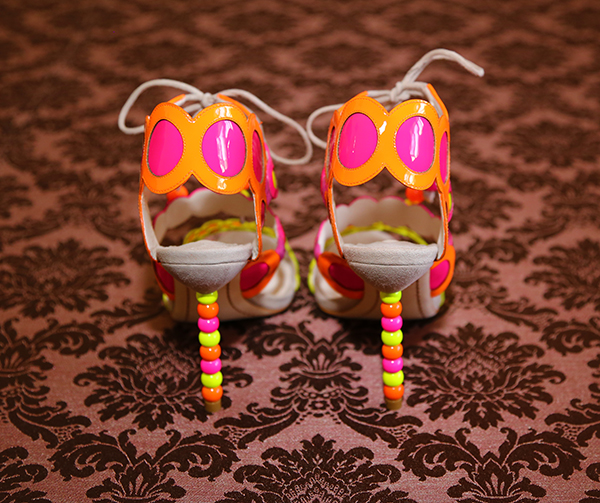 I think this other pair is the most extraordinary piece of this year's fall/winter collection. I ordered it from Sophia's webshop, and it arrived yesterday.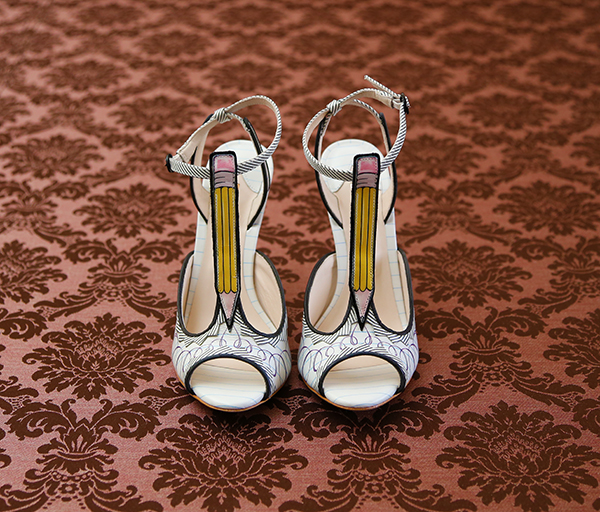 The larger part of the shoes resembles the traditional, ruled, elementary school exercise books we all used to write and scribble on in our childhood. The little bit of extra is the pencil decoration, which is a perfect addition to this piece.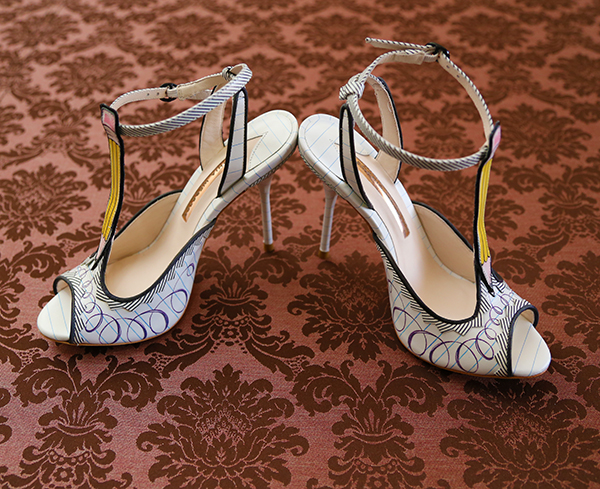 If you want to enjoy more pictures, take a look at Sophia Webster's Facebook page here.